Policing / Community Warden
Police / Parish Surgeries
As soon as dates are made available they will be advertised here and on Facebook.
PCSO Nicola Morris and a member of the Parish Council will be attendance to listen to any concerns you may have regarding the parish.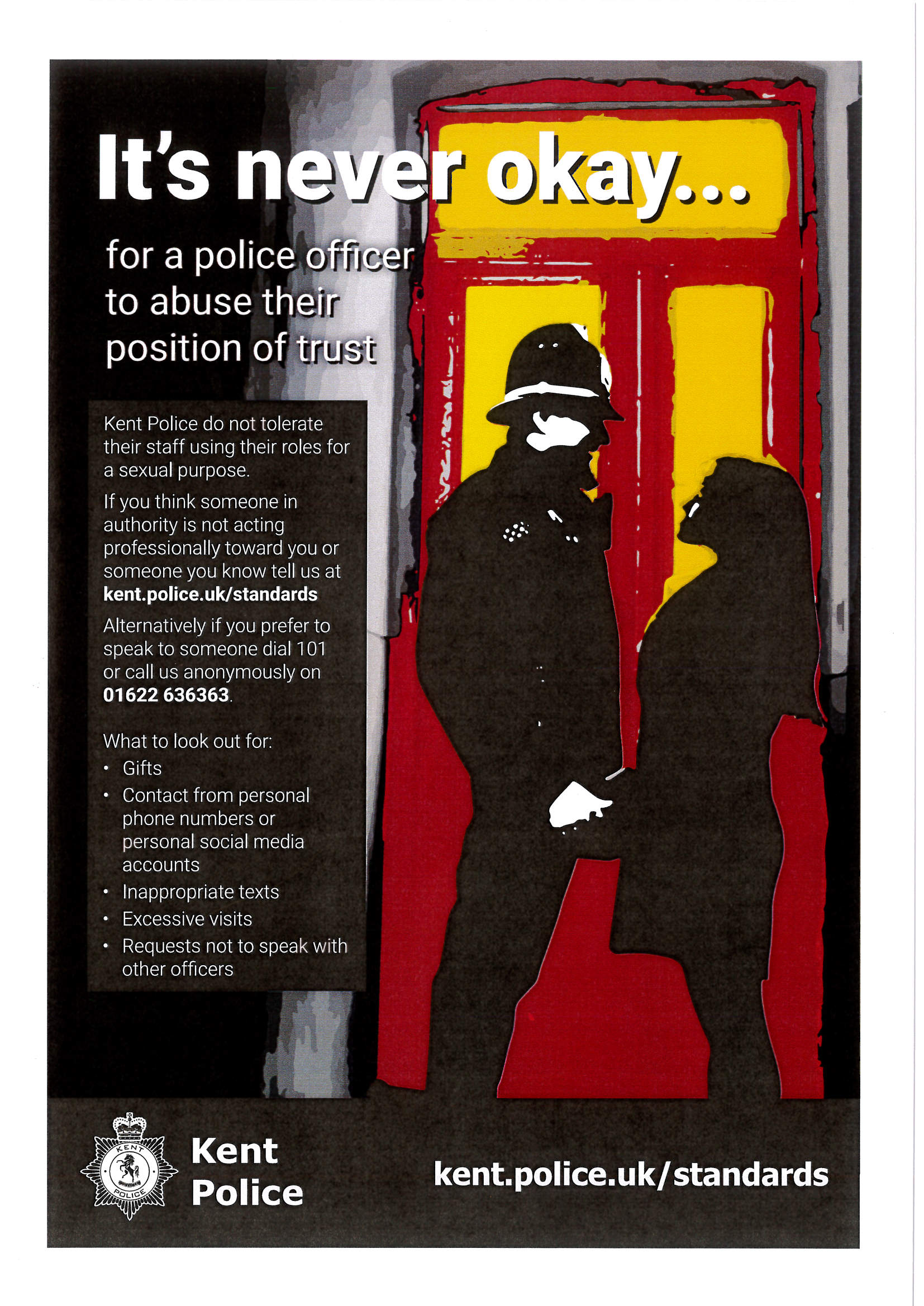 Police
PCSO Nicola Morris is the Police contact for Marden and can be emailed on [email protected] Please note than anything urgent should be telephone through to 101, or in an emergency 999, as Nicola only views her emails when she is on duty. Reporting to 101 can also be done online at https://www.kent.police.uk/services/report-online/kent-police-online-reporting/
Mira Martin is the Community Warden for Marden. Mira also covers Staplehurst and can be contacted on 07969 584179 or emailed on [email protected] Please note Mira's emails are mainly checked on a Monday and Wednesday morning so if you need to contact her urgently please dial her mobile.
Items of Interest:
The Parish Council has been closely monitoring the anti social behaviour issues in the village and has held a number of meetings with the Police, Youth Service and housing associations over the last few months. The most recent meeting took place yesterday (7th December 2018) and the following statement has been issued by the Maidstone Community Safety Unit which is made up of different agencies working in one place. Organisations include officers from Maidstone Borough Council, Kent Police, Kent Community Wardens, Golding Homes and the Integrated Offender Management Unit
Maidstone Community Safety Unit is committed to providing a 1st class service to the residents and community in Marden. We are aware of some the issues you have experienced in particular with regards to Anti-Social Behaviour in the area and are working hard with partners to address these. Support and intervention plans have been put in place for those identified as being involved and this is subject to continuous assessment and monitoring. I would urge residents to continue to report such incidents so that an accurate picture is represented and incidents can be responded to appropriately.
-----------------------
For all emergencies dial 999
101 is the new Police non-emergency number. 101 is the number to call when you want to contact your local police - when it is less urgent than a 999 call. 101 is available 24 hours a day / 7 days a week.
When to call 101: you should call 101 to report less urgent crime and disorder or to speak to your local officers. For example you should call 101 if your car has been stolen; your property has been damaged; you suspect drug use or dealing in your neighbourhood or to report a minor traffic collision; give the police information about crime in your area or to speak to the police about a general enquiry.
A number of guides are available which may be downloaded via www.kent.police.uk
Useful contact details:
DVLA - untaxed vehicles: 08000 325202 / www.dvla.gov.uk/public/unlic_veh/report_online_dg.htm
Trading Standards - Bogus callers: 01732 525291
Unwanted phone calls/junk mail: 0545 070 0707 / www.tpsonline.org.uk
British Transport Police: 0800 405040
Maidstone Borough Council: 01622 602000
Age UK offer a variety of services and advice including befriending, day care and property maintenance (some services are chargeable) - www.ageuk.co.uk/maidstone/our-services/ Telephone 01622 753618 Email [email protected]
Involve Kent offer a variety of services and advice including befriending (some services are chargeable) - www.involvekent.org.uk/services Telephone 01622 677337 Email [email protected]
Citizens Advice take calls on behalf of Trading Standards and they advise on all sorts of consumer queries. The consumer helpline will assess your problem and pass it on to Trading Standards if it is appropriate. www.citizensadvice.org.uk/consumer/ Telephone (consumer helpline) 03454 040506
For a very comprehensive site listing information regarding all types of fraud and scams visit www.actionfraud.police.uk/a-z_of_fraud